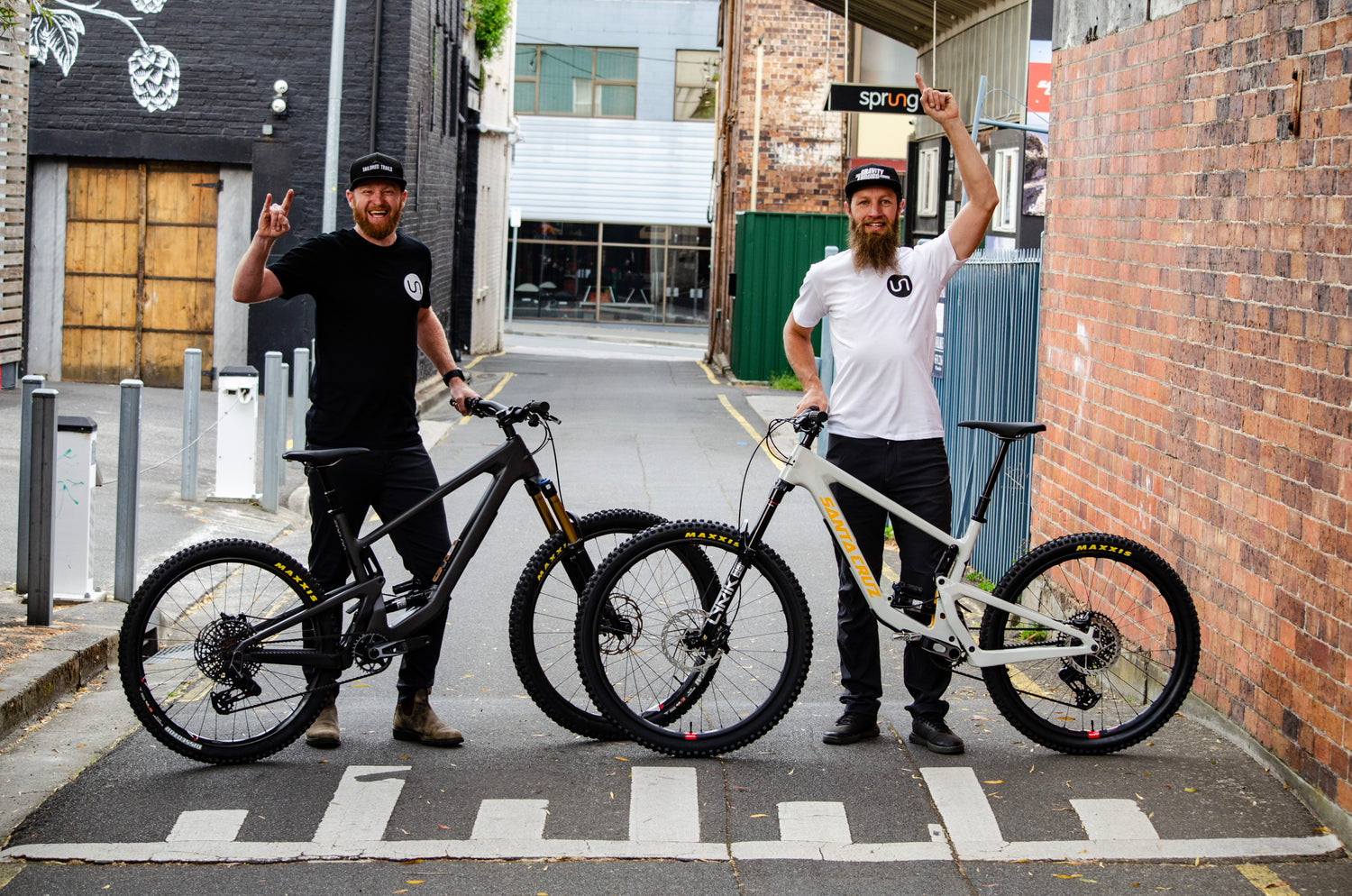 TAILORED TRAILS
TAILORED TRAILS and SPRUNGMTB are now working together as partners to help promote mountain biking in Tasmania!
Tailored Trails was born from a desire to showcase Tasmania, on and off the trails. They have spent many a day getting lost on adventurous road trips, discovering beautiful places and hidden gems. They can't wait to show you the best of what this charming island state has to offer.
Check TAILORED TRAILS Out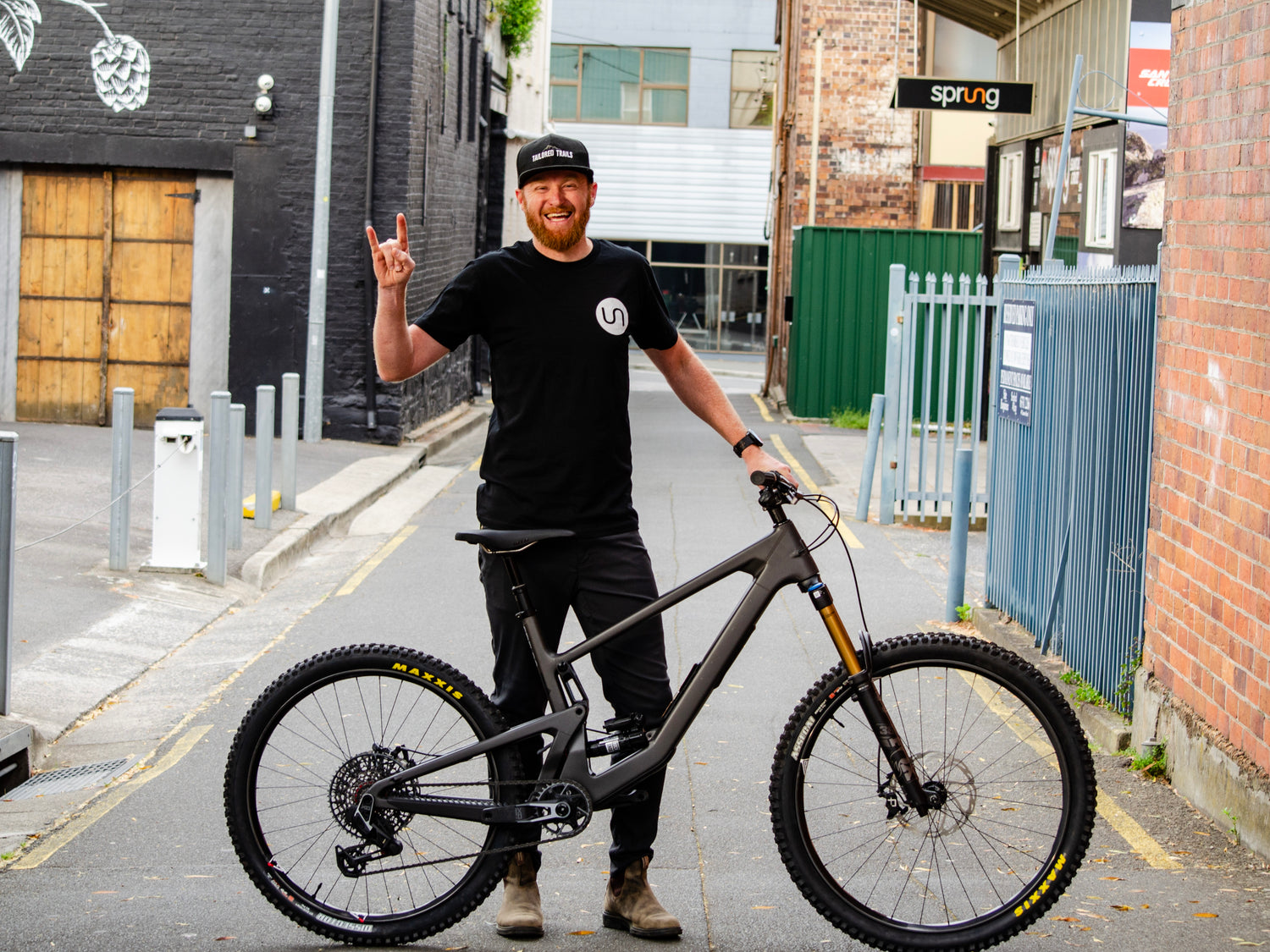 MARK
Nickname: Macca
Favourite Tassie Trail: "Sideshow Bob-King Cobra–Billy Bob" combo
Favourite Bike Brand: Santa Cruz
Hidden Hobbies: Trail Running
Which super power would you choose: Time Travel
Favourite Bike Event To Attend: Hardline @ Maydena!!!
What Discliplines do you ride: Enduro, but don't mind a good pedal too
Best Achievements: Being a Dad, two kids and surviving so far…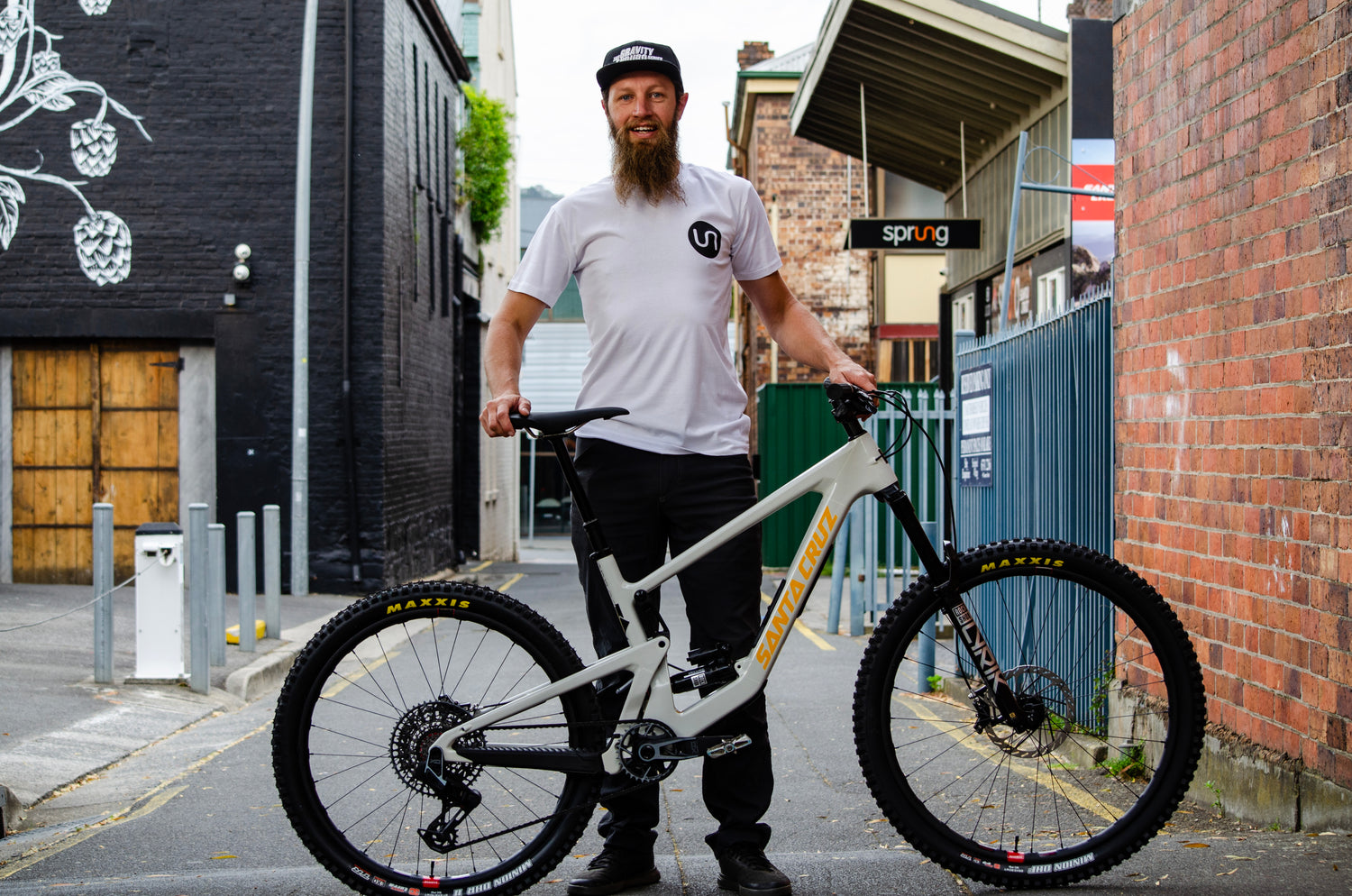 BRENDAN
Nickname: Brendo
Favourite Tassie Trail: Kumma Gutza or Natural Selection
Favourite Bike Brand: Santa Cruz
Hidden Hobbies: Swing Dancing and woodwork
Which super power would you choose: To heal like Wolverine after a hugey
Favourite Bike Event To Attend: Can't wait for Red Bull Hardline at Maydena
What Discliplines do you ride: Raced Enduro before Mark and I took over running Tas Grav with Doug
Best Achievements: Running Tailored Trails and the Tas Gravity Enduro Series